1924: the Pride of Black Paris
52' - 2023 - in production - Pop'Films
Synopsis
Opening in 1924 in the 15th arrondissement of Paris, the most famous West Indian dance hall in the capital, the Bal Blomet, was the crucible of a new black identity.
It was there, far from accusing eyes, that the creoles of Paris and integrated workers, artists, intellectuals and "revolutionaries" would meet. Mingling with talented performers of all backgrounds and colours, they generated a new pride in Black music and culture. Starting off in this joyful, legendary and controversial place, the documentary sets out in search of the Black Paris of the Roaring Twenties, divided between racism and fascination, between the Colonial Exhibition and Joséphine Baker.
It reveals a little-known story: that of West Indians in Paris in the 1920s and 1930s, and the economic, cultural and social battles they waged on the front lines before their ideals were swept away by the Second World War.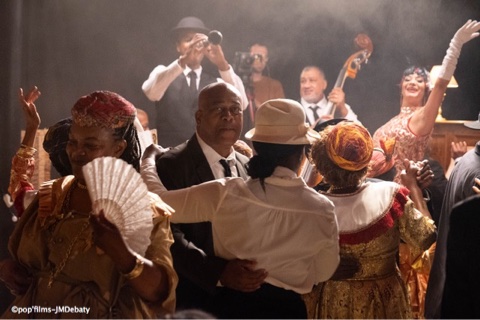 Technical sheet
Infos
Pictures
Videos
version
French + M&E
support
HD
producer
Pop'Films
director
Martine DELUMEAU