60 days of sharing economy
70' - 2016 - EDEN
Synopsis
Could you live only by using new social economy methods?
Eugenie, a young actress, decided to accept this challenge : to live exclusively thanks to sharing economy.
For three months, with no income, just her possessions and abilities, she will have to work, think, eat, move, live through sharing economy.
This immersion is an opportunity to meet the influencers and key persons who make the new world of the social economy. Between exchanging and sharing, hipsters and hippies, traditions and uberisation, Eugenie pictures an overview of what may be the future of the economy.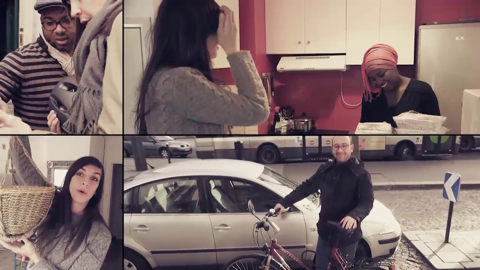 Technical sheet
Infos
Pictures
Videos
version
French & International
support
HD
producer
EDEN
director
Sylvain Pioutaz