8th International Bayeux Circus Festival
117' - 2019 - CLC Productions
Synopsis
All the magic of the circus with performances by artists from all over the world:
Trampo Wall: Trampoline - Australia
Louis Knie: Horses - Switzerland
Elvis Erani: Elephants - Italy
Dust in the Wind: Acrobalance - Cuba
Mystery of Gentlemen: Hand voltige on balls - Mongolia
Totti Family: Clowns - Germany
Flying Aces: Flying trapeze - Australia
Sampion and Natalia Bouglione: Aerial straps - France
Ty Tojo: Juggler - USA
Michel Palmer: Ringmaster
David Fackeure: Conductor of the Festival Orchestra
At the circus, everything takes place in a circle with a circumference of 41 meters, corresponding to fourteen horse gallops, and measuring 13 meters in diameter, a distance defined by the length of a chambrière, a long whip that allows the horseman or woman standing in the centre to direct the horses and adjust their pace.
The circular ring is a metaphor for the family circle and, more generally, the community. The round big top revolves around a central axis, creating a closed space in which the show takes place. Four openings in the tent mark the four cardinal points.
Before leaving for a new city, circuses leave a ring of sawdust on the ground as witness to their dazzling and fleeting passage through the land of men.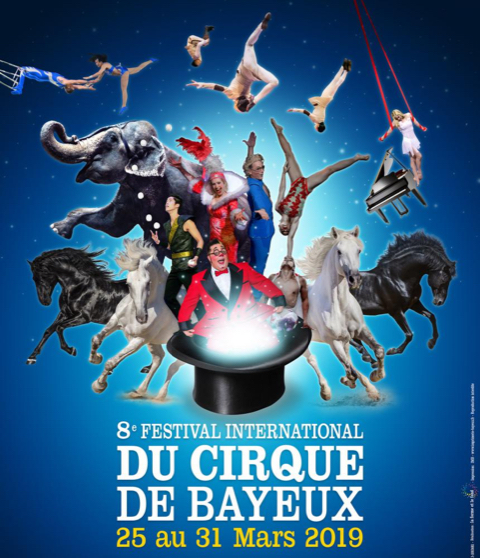 Technical sheet
Infos
Pictures
Videos
version
French
support
HD
producer
CLC Productions
director
Laurent Préyale