AGAINST THE TIDE, A HISTORY OF FREESTYLE
2 x 52' - 2012 - PUZZLE MEDIA - MFP
Synopsis
Freestyle is a term used to describe sports in which style is paramount and freedom knows no bounds. It's an endless quest, in which conventional rules no longer apply. Freestyle is a state of mind shared today by hundreds of thousands of young people around the world, who see urban or natural environments in a totally new way. Over the last 50 years, Freestyle has evolved in keeping with technological innovations and the development of the "market".
Born 50 years ago on the beaches of California, where Beatnik surfers were waiting for the perfect wave, these "extreme" sports really took off in the 1970s. They were marked by a younger generation kept in check and seeking freedom, by anti-establishment movements and the emergence of the rock culture… In the years that followed, the media expanded, devoting more and more column inches to a culture taking the youth market by storm. It was the birth of street art, hip-hop, the specialised press and alternative brands...
These 2 documentaries tell the story of these sports, which are closely linked to our own social evolution. Going back through time, we examine their roots and find out what remains of the founding fathers' legacy today.
1/ From surf culture to ramp riders (1970-1992)
The first episode is devoted to the birth of Freestyle and a return to the 1970s and 1980s in the company of the pioneers of all the Freestyle disciplines, including skaters Stacy Peralta, Tony Alva and Jay Adams, who inspired a whole generation. We also meet the inventor of BMX Freestyle, Bob Haro, and Matt Hoffman, who risked his life performing the craziest stunts. Exclusive interviews, footage shot in California and France and comments from the greatest sportsmen, journalists, photographers, historians and specialists in the sports in France and the USA.
2 / Ever Higher: the essence of a culture (1992 to today)
The second episode continues with the Freestyle adventure from 1992 to the present day: two decades in which imaginations and performances have continued to grow, carried along by the media and the extreme sports industry. The film contains accounts from personalities who have enabled the spirit of Freestyle to continue and evolve, from the creators of the first Extreme Games in the summer of 1995 and the Winter X Games two years later, to industrialists providing sportsmen and women with better and safer rides!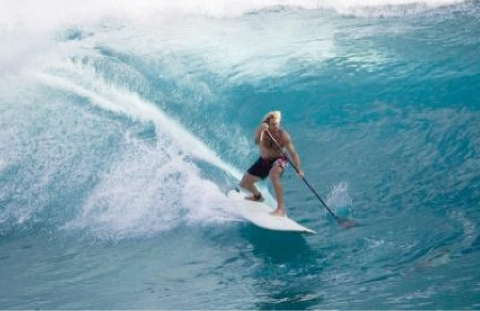 Technical sheet
Infos
Pictures
Videos
version
French and International
support
HD
producer
PUZZLE MEDIA - MFP
director
Frank Dalmat