An Equine Career
15 x 26' - 2014-2013 - Peignoir Prod
Synopsis
How can you turn a love of horses into a full time career?
This collection examines the everyday lives of professionals working in the horse industry who all have one thing in common: they've turned their passion into a vocation.
From success to failure, from dream to reality, this series takes a candid look at a variety of equestrian trades and helps us to understand their role in a world full of surprises. Each episode follows a typical day in the life of a person working in the industry, who shares their thoughts, feelings and advice on their chosen career.
- Groom
- Saddler
- Equestrian Artist
- Horse Guard
- Riding Instructor
- Equestrian tour guide
- Farrier
- Veterinarian
- Jockey
- Driver
- veterinary assistant
- horse breeder
- professional horserider
- coach driver
- lad-driver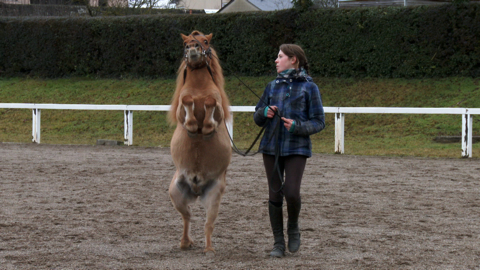 Technical sheet
Infos
Pictures
Videos
version
French & International
support
HD
producer
Peignoir Prod
director
Aleksandar DZERDZ