APARTMENT DUET: female composers of the 19th century (Sophie et Marie-Elise Boyer)
75' - 2020 - CLC Productions / Tangaro – L'Opéra pourquoi pas ! – TéléGrenoble – TL7 télévision Loire 7 - LCN La Chaîne Normande
Synopsis
A private concert by Sophie and Marie-Elise Boyer.
In the centre of the living room, an Erard collection piano stands out as much for its beauty as for the weight of its history.
Sophie (soprano) welcomes us to her home, with her sister (pianist), for a private concert: an audience of ten people, a few technicians and a journey through history with the female composers of the 19th century.
On the programme, compositions by Clara Schumann, Pauline Viardot, Mel Bonis, Marguerite Labori, Cécile Chaminade, Lili Boulanger, Amy Beach, Augusta Holmès and Ethel Smyth.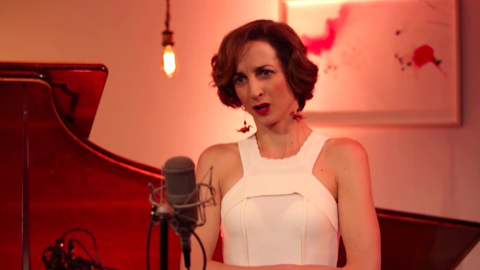 Technical sheet
Infos
Pictures
Videos
version
French, M&E
support
HD
producer
CLC Productions / Tangaro – L'Opéra pourquoi pas ! – TéléGrenoble – TL7 télévision Loire 7 - LCN La Chaîne Normande
director
Pierre Simboiselle