ARASH SARKECHIK – Toutirabien
60' - 2020 - Tangaro /CLC Productions – Macha - TéléGrenoble– LCN La Chaîne Normande
Synopsis
A multi-instrumentalist and singer, trained in classical music as well as jazz, Arash Sarkechik has spent three decades exploring the numerous possibilities of his abilities within different groups. The power of his compositions and his playing comes from the lessons learned during this fruitful journey, and here he gives us his debut album of luminous, personal and moving songs.
Discreet touches of the Orient, the traditional songs of the griots, jazz and blues enter into a loving dialogue. His songs speak of the troubled world of today, but with a philosophical perspective that stems from his love for Baudelaire, Apollinaire, Brel, Ferré, Bashung and the great Sufi poets.
An inspired and inspiring singer-songwriter, who welcomes us into the heart of a rich and moving universe.
Recorded at Grenoble municipal theatre on February 28th, 2020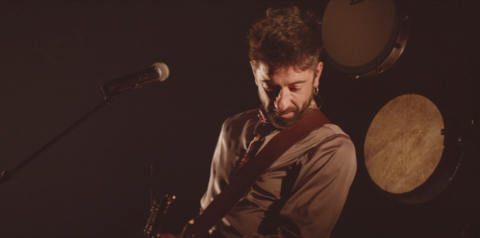 Technical sheet
Infos
Pictures
Videos
version
Music / Concert
support
HD
producer
Tangaro /CLC Productions – Macha - TéléGrenoble– LCN La Chaîne Normande
director
Mickaël FAVARD