Argentine, a Hunt in the Humid Pampas
52' - 2011 - PARCE QUE !
Synopsis
A hunting trip in the Argentinean Pampas, with doves, ducks, blackbuck, hares and partridge.
Argentina. Every kind of landscape is contained within this county with its dizzying dimensions. The vast expanse of the Pampas offers exceptional hunting grounds, and with the largest duck population in the world, Argentina is now the number one destination for waterfowl enthusiasts. The film takes us on a trip to hunt waterfowl, hare, partridge, doves and blackbuck.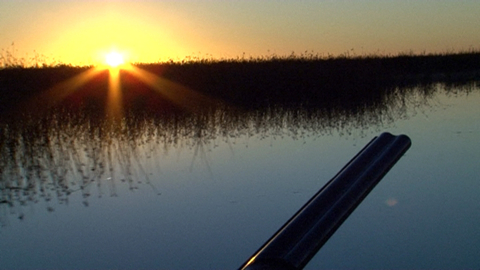 Technical sheet
Infos
Pictures
Videos
version
French & International
support
SD 16/9
producer
PARCE QUE !
director
Norbert Liard