Ashes and gold
62' - 2017 - HELIOX Films
Synopsis
In 2015, Limoges Opera initiated a participatory project aimed at taking a new look at the mythical character of Cinderella. Over a 2-year period, performing arts professionals intervened in classes to introduce children to writing, voice and movement.
A unique adventure for the hundreds of children who took part in this musical theatre creation on the theme of Cinderella.
The social and psychological problems of the story (the place of young women in society, stepfamilies, the importance of physical appearance in seduction, social mobility, personal worth, etc.) are discussed in this show recorded at Limoges Opera from June 29 to July 1, 2017.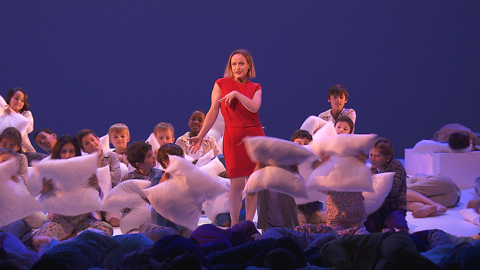 Technical sheet
Infos
Pictures
Videos
version
Musique & concert
support
HD
producer
HELIOX Films
director
Franck Chaudemanche