BALAGNA
89' - 2023 - Tangaro/CLC Productions – Association Musicale RMCC – TéléGrenoble – Télé Paese
Synopsis
Balagna is an expedition to the heart of Corsica, its history and, of course, its music.
The group immerses us in the lives of the men and women who have lived here through pieces skilfully chosen from the traditional Corsican repertoire, whether polyphonic, secular, sacred, monodic or even instrumental.
Balagna also perform songs in which traditional influences are combined with many others, including folk, pop, flamenco, South American and even classical music.
On stage, the group takes us on a journey through the island's history, leading us, as if through a picture gallery, from one song to another. Polyphony, folk guitar, classical guitar, "Pirule", "Pivane", violins, percussion, Sioux flutes… Balagna offers a plethora of musical colours and atmospheres from the birth of Corsica's traditions to the troubled world of today.
Performed during the Rencontres de Calenzana, Invernale Festival (Corsica)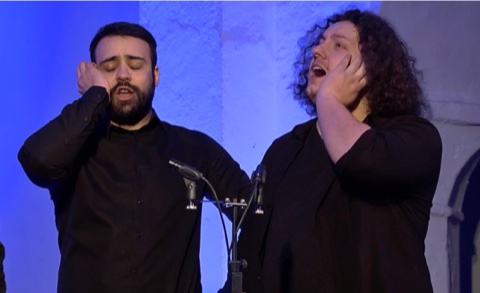 Technical sheet
Infos
Pictures
Videos
version
Music / concert
support
HD
producer
Tangaro/CLC Productions – Association Musicale RMCC – TéléGrenoble – Télé Paese
director
Stéphanie Jue