BE A SUPERHERO… FOR REAL !
52' - 2011 - Peignoir Prod
Synopsis
In the US some people have decided to rise to the preposterous challenge of achieving fulfilment by becoming a new kind of real superhero, taking action which while not saving the world, helps to improve their immediate environment. Rallying together in groups and associations, some of which have received State recognition and tax exemption, these people have decided to work for the cause of good and for justice. Their look, name and sometimes even their speech may raise a smile, but they demonstrate a genuine desire to work hard at "changing their lives" by "changing things".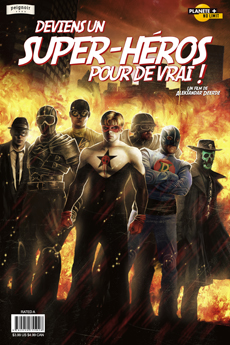 Technical sheet
Infos
Pictures
Videos
version
French, English and International
support
HD
producer
Peignoir Prod
director
Aleksandar Dzerdz