Before everything disappears
90' - 2016 - La Belle Télé
Synopsis
For this creation, recorded at the Théâtre National de Chaillot in Paris, choreographer Thomas Lebrun brings 11 dancers together on a real lawn. Amongst them are Daniel Larrieu and Odile Azagury, who taught him to dance.
"Avant toutes disparitions" (before everything disappears), there's an urgent need to live, dance and especially to pass on knowledge. By pursuing his playful exploration of the history of dance, and notably sidestepping the codes of ballroom dancing, the current director of the Tours Choreographic Center gives us an intergenerational vision of his art.
Thomas Lebrun is probably one of the most exciting choreographers in recent years, having set up his own company before he was even twenty-five.
17 years and 25 creations later, the choreographer has imposed a style that makes each of his shows an event.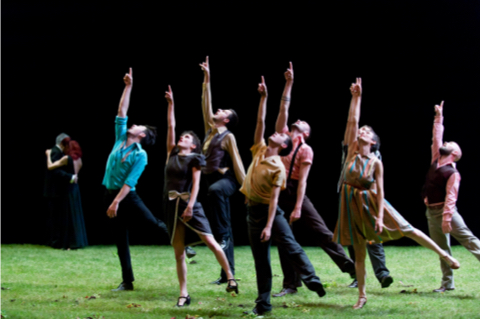 Technical sheet
Infos
Pictures
Videos
version
Music & effect
support
HD
producer
La Belle Télé
director
Antoine GOETGHEBEUR