Ben Toury
80' - 2016 - CLC Productions
Synopsis
This Rhythm & Blues quartet is led by Benjamin Toury, singer, pianist and harmonicist. Self-taught, he's been composing and performing on stage since the age of 11 and already has a career spanning 23-years behind him. A highly energetic and strong performer, his hands fly over the keyboard with crazy and impressive speed and power.
His virtuoso piano playing (think Jerry-Lee Lewis), and crooner's voice (think H. Connick Jr.) set every venue in which he performs on fire. The Ben Toury Corporation shows are arousing interest and attracting audiences in ever growing numbers...
Recorded during the Gresiblues festival.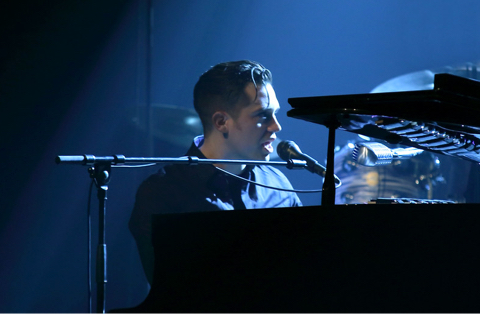 Technical sheet
Infos
Pictures
Videos
version
Music & Concert
support
HD
producer
CLC Productions
director
Mickael Favard