BROR GUNNAR JANSSON
69' - 2020 - CLC Productions / Tangaro – Les éditions Miliani – Limace/Le Fil – TL7 Télévison Loire 7 - TéléGrenoble – LCN La Chaîne Normande
Synopsis
What if the best blues singer of the moment came from Gothenburg, Sweden?
Thirty-five year old "Bror" Gunnar Jansson has the face of an angel and a formidable knowledge of the blues and blues culture.
Bror is also an imposing stage presence, immaculately dressed in his striped jackets, pristine vests and braces, his hat pushed down low over his eyes. And then, there's his Tarantino fan universe: strange rambles and dark legends where crimes, duels and sudden deaths invade the stage.
Bror exudes an incredible magnetism and a gut-wrenching way of singing and playing that's game, a song, on the verge of guts.
Through him blows the heat of the blues and the venom of chilling tales, fire and ice: the blues in the service of the kind of extreme thriller that has become a speciality of Nordic countries!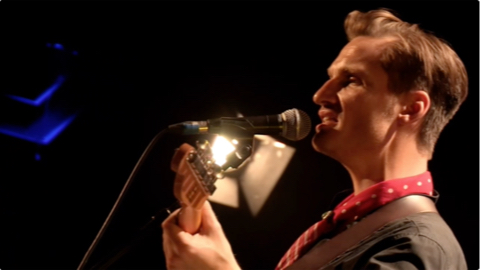 Technical sheet
Infos
Pictures
Videos
version
Music / Concert
support
HD
producer
CLC Productions / Tangaro – Les éditions Miliani – Limace/Le Fil – TL7 Télévison Loire 7 - TéléGrenoble – LCN La Chaîne Normande
director
Julien RIVIERE