LE CABARET ROCK by Custom Circus
4K

55' - 2022 - West Coast Films
Synopsis
A company of nomadic origin which for 20 years has been presenting its shows in a chaos of glamour, bizarre chic attitude and absurd irreverence.
A mind-blowing show, starring an unthinkable Theater Company that genuinely lives in a Post-Apocalyptic way.
Le Cabaret Rock is a journey into the absurd world of a troupe of madmen. Through a lens focused between nostalgic past and a post-apocalyptic future, the history of this show is made of explosive poetry and scenic paintings that parade in a surprising way.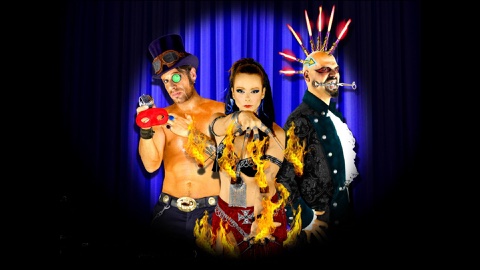 Technical sheet
Infos
Pictures
Videos
version
Music / Concert
support
4K
producer
West Coast Films
director
Virgilio Ferreira