Canadair, On Earth as in the Heavens
51' - 2018 - SYMPHONIA Films
Synopsis
Canadair pilots are true heroes, but also untouchable knights, whom we respect from a distance, being unable to get to know them close up.
But who are the men behind these protective figures? How do they prepare themselves on the ground to fight fire from the sky?
This documentary shed some light on these grey areas under the sun of Corsica, where, each summer, a Canadair detachment takes up residence on the Ajaccio base.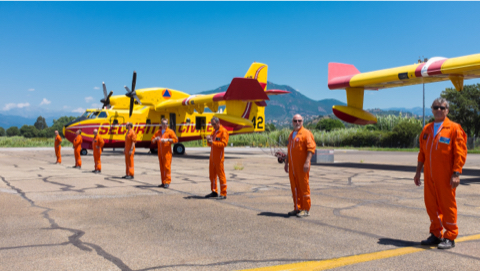 Technical sheet
Infos
Pictures
Videos
version
French, M&E
support
HD
producer
SYMPHONIA Films
director
Vincent Fernandel