CELINE BONACINA TRIO : Fly Fly
56' - 2020 - CLC Productions / Tangaro – Jazz au Somet – TL7 Télévision Loire 7 – TéléGrenoble – LCN La Chaîne Normande
Synopsis
Céline Bonacina has become a leading reference in jazz, particularly for her command of the baritone saxophone.
Born into a family of musicians, she taught saxophone for a while, and goes where the spirit takes her. A seven-year stay on Reunion Island brought its colours and rhythms to her first album, but she has other sources of inspiration, including Charley Parker, Kenny Garrett, Bob Mintzer, John Surman and Johann Sebastian Bach.
She has just released her 5th album "Fly Fly" and plays here with her accomplices Chris Jennings and Jean-Luc Di Fraya.
Recorded during the Festival Jazz au Sommet 2020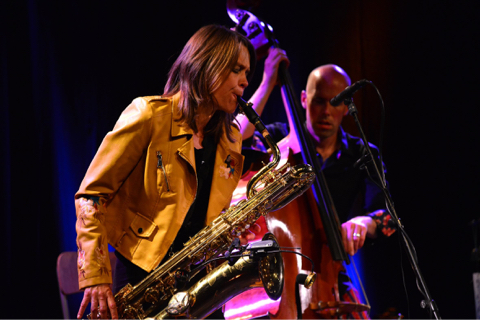 Technical sheet
Infos
Pictures
Videos
version
Music / Concert
support
HD
producer
CLC Productions / Tangaro – Jazz au Somet – TL7 Télévision Loire 7 – TéléGrenoble – LCN La Chaîne Normande
director
Laurent Préyale