CHEYENNE
75' - 2020 - CLC Productions / Tangaro – KNT – TéléGrenoble – LCN La Chaîne Normande
Synopsis
CHEYENNE is the spirit of rock tinged with the madness of pop. It's also a blast of energy that takes your breath away!
The singer Cheyenne has teamed up with three highly talented musicians: guitarist Swan Vaude, who has accompanied many artists on stage and in the studio; Nicolas Lhenry, former member of Monkypolis and Della Gloria; Christophe Mamola, session and live bassist.
Coming straight from the French music scene, with influences ranging from fusion to hard rock via pop, they join Cheyenne to create a fresh and electric pop-rock sound.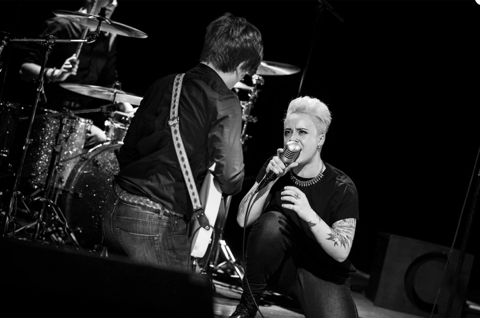 Technical sheet
Infos
Pictures
Videos
version
Music / Concert
support
HD
producer
CLC Productions / Tangaro – KNT – TéléGrenoble – LCN La Chaîne Normande
director
Mickaël FAVARD