CHICAGO BLUES FESTIVAL
69' - 2020 - CLC Productions/Tangaro – Jazz Me Blues Concert – La Traverse –TéléGrenoble – LCN La Chaîne Normande
Synopsis
In 1969, the first European "Chicago Blues Festival" tour hit the road, with John Lee Hooker topping the bill… 50 years later, it's still going strong!
No fixed line-up, but a gathering of legendary and unknown musicians who come together once a year to breathe life into the blues!
The 50th edition features Wayne Baker Brooks, Maurice John Vaughn, Russ Green, Melvin Smith and Willie "The Touch" Hayes with Trudy Lynn on vocals.
An incredible selection of top personalities on one and the same stage!
Recorded at La Traverse (Cléon) on November 15, 2020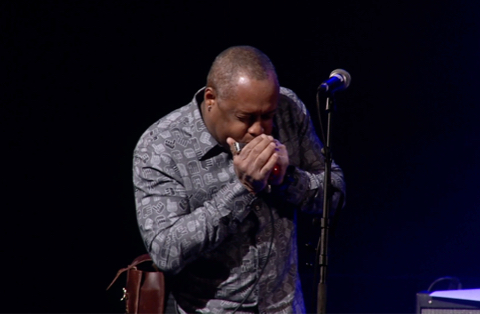 Technical sheet
Infos
Pictures
Videos
version
Music / Concert
support
HD
producer
CLC Productions/Tangaro – Jazz Me Blues Concert – La Traverse –TéléGrenoble – LCN La Chaîne Normande
director
Yves Faure