City of Dance
56' - 2013 - La Belle Télé
Synopsis
This documentary gives the floor to hip-hop artists and dancers on the occasion of the 20th anniversary of the Suresnes Cités Danse festival. For several weeks, we follow the dancers and choreographers from the first auditions through rehearsals to the final show, sharing their lives, their joy and occasionally their pain.
The Festival Suresnes Cités Danse has allowed the hip-hop movement to shed its "suburb and hoodie" label and to evolve and mix with other styles at an annual festival in which top choreographers and dancers come from far and wide to share the stage with new talent.
A film selected at FIPA, Biarritz, 2013.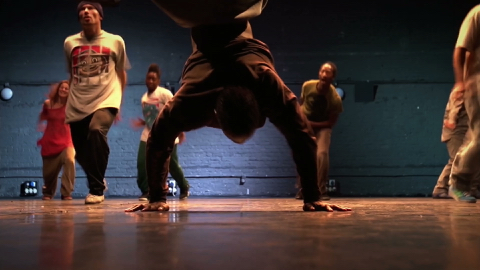 Technical sheet
Infos
Pictures
Videos
version
French, M&E
support
HD
producer
La Belle Télé
director
Thierry Teston