DANAKIL at the Magic Bus Festival
66' - 2022 - Tangaro/CLC – Baco Booking – téléGrenoble – TL7 Télévision Loire 7
Synopsis
With a career spanning 20 years, this reggae band has played the biggest venues in Europe and sold more than 150,000 albums.
Their complicity with their fans greatly contributed to the band's success and sent it to the top of the French reggae scene, where it made its unique mark, stamped with the seal of independence and militancy.
The band has always sought to preserve its freedom, first by self-producing its albums, then by establishing its own label.
Jamaican roots and the language of Molière are there to help blow out the candles as we join DANAKIL on tour, including two concerts at the Olympia.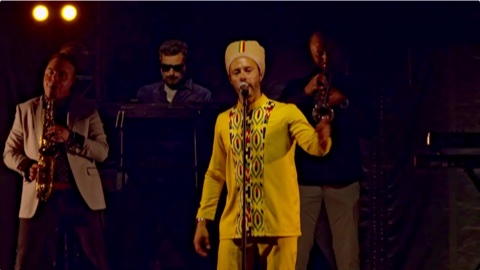 Technical sheet
Infos
Pictures
Videos
version
Music / Concert
support
HD
producer
Tangaro/CLC – Baco Booking – téléGrenoble – TL7 Télévision Loire 7
director
Mickaël Favard