Das Lied von der Erde (Gustave Mahler)
64' - 2017 - CLC Productions – Festival de Saint Denis – Radio France
Synopsis
Concert recorded at Saint-Denis' Basilica during the Saint-Denis Festival (8th June 2017)
Conductor : Hartmut Haenchen
Orchestre National de France
Karen Cargill : mezzo-soprano
Brandon Jovanovich : tenor
A powerful and unclassifiable piece, at the same time a symphony with voices or a cycle of Lieder with Orchestra, Das Lied von der Erde is above all the one of human condition, of loneliness in front of the eternal. Mahler signed the texts of the scores.
Inspired by Chinese poems, they interrogate his favorite themes and evolve from the seren youth to the final Farewell.
The two Soloists are specialized in this repertoire : heroical wagnerian Tenor Brandon Jovanovich meets the expressive intensity of mezzo Karen Cargill. Both sing alternately this terrestrial adventure which looks to the sky.
PHOTOS :
© Festival de Saint-Denis 2017 - Christophe Fillieule/ CLC PRODUCTIONS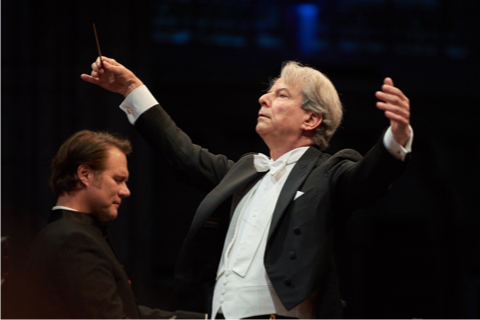 Technical sheet
Infos
Pictures
Videos
version
Music & concert
support
HD
producer
CLC Productions – Festival de Saint Denis – Radio France
director
Isabelle Soulard