David Krakauer & Tagg's Mazel Tov Cocktail Party
95' - 2023 - Tangaro / CLC Productions – LMD Productions – Equinoxe – Scène nationale de Châteauroux – téléGrenoble – TL7 Télévision Loire 7 – Télé Paese
Synopsis
David Krakauer, clarinetist and klezmer virtuoso, offers us a breath of fresh air, an incentive to dance.
In these uncertain times, it's a chance for the audience and musicians to celebrate and share a deep sense of humanity. An opportunity to throw a Mazel Tov Cocktail party, which contributes in its own way to lighting up the world.
Show recorded at the Equinoxe, Scène Nationale, Châteauroux.
David Krakauer: clarinet, vocals
Kathleen Tagg: piano, keyboard, cello, accordion
Sarah MK: vocals and rap
Jerome Harris: bass, vocals
Yoshie Fruchter: guitar, oud
Martin Shamoonpour: daf, mouth harp, recorders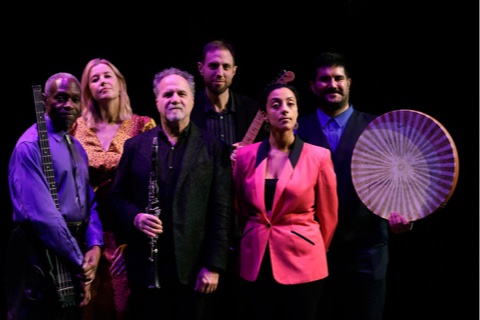 Technical sheet
Infos
Pictures
Videos
version
Music / concert
support
HD
producer
Tangaro / CLC Productions – LMD Productions – Equinoxe – Scène nationale de Châteauroux – téléGrenoble – TL7 Télévision Loire 7 – Télé Paese
director
Laurent Préyale