E trema ancora, the other voice of Luchino Visconti
52' - 2023 - France Movie Services
Synopsis
Ischia, a Mediterranean island in the Bay of Naples.
It is the place where Luchino Visconti, an Italian filmmaker, decided to set up his summer villa La Colombaia in 1945. Shortly after, in 1947,
he shot his masterpiece La Terra trema (The Earth trembles), a polemical film that openly denounces the social conditions of the poorer classes.
The wild magnificence of the island of Ischia, the unspoilt nature, the presence of the sea and its continual rocking, served him for his entire life as a place of refuge and inspiration, from 1947 until his death in 1976.
It was at La Colombaia that the iconic Master of Italian cinema, theatre director, producer and writer came to recharge his batteries.
He liked to hang out there, alone or with friends, to share, to enjoy
the taste of freedom and elegance, to find inspiration, to love and create.
In response to his perpetual and assiduous quest for beauty, the Villa seems to have offered him an antidote to the decrepitude of time, which he always sought to capture and describe in his films.
What remains of the Island of Ischia and the Villa ? What remains of these landscapes in which Luchino Visconti, icon of the cinema, lived and dreamed so often ?
He declared, probably referring mischievously to the Italy of his time, that "you should never stop building your house... "
What remains of his loved ones, of those who like him resisted fascism and its potential and threatening return?
The film will explore this legendary place, through the emptiness of the villa and its abandoned, decrepit but still present walls, reminiscent of the effervescence of the ideas and projects developed in that place.
By returning to the island of Ischia, by finding the house as it is today, by reviving it as it was during the time of Visconti, thanks to images of the present, archival documents, and by making links with the aestheticism of his films, we will discover the filmmaker in a singular way.
It is also thanks to the voices of those who knew and loved him, or by interviewing the collaborators and friends of Luchino Visconti that Morena Campani, a committed director and author of the poetic film Tutto Bianco in which she already questioned Antonioni's work, will make the walls of the inspiring Villa and refuge reverberate, and resurrect some significant episodes from the past.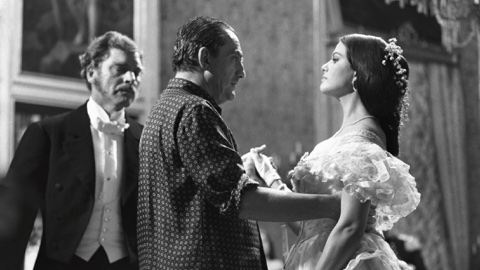 Technical sheet
Infos
Pictures
Videos
version
French, english, M&E
support
HD
producer
France Movie Services
director
Morena Campani