ECHOES WITH JEHNNY BETH
4K

6x52' - 2021 - 2020 - Walter Films
Synopsis
Echoes is a modern live music & talk show hosted by Jehnny Beth (lead singer in the girls band Savages). It presents leading and emerging bands and artists from the contemporary scene.
The show takes place underneath the Palais de Tokyo museum in Paris, in the club of brutalist architecture the 'Yoyo'.
The live sets are 30 minutes long each and take place on a customized stage which create closeness to the audience. Once the bands have performed, Jehnny Beth invites everyone to take a seat at her roundtable for a group conversation.
The open discussions in every episode allow the audience to understand the rapport, artistic exchange and intellectual debates that run through this eclectic musical universe.
The intimate, immersive space lends to the atmosphere of the show. The artistic direction by Antoine Carlier follows a minimalist, refined and pure aesthetic, allowing the artists' energy and emotions to take center stage.
The shooting of the film provides crossmedia video declinations, while each film of the series will be unique, edited and calibrated using a cinema process. The sound will be recorded, edited and mixed in a studio.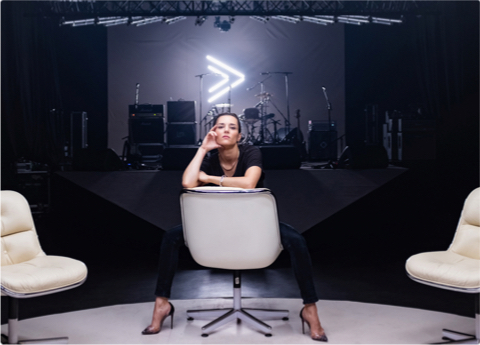 Technical sheet
Infos
Pictures
Videos
version
French, english, M&E
support
HD
producer
Walter Films
director
Antoine Carlier