Exceptional hunting dog expeditions
52' - 2015 - PARCE QUE !
Synopsis
Black grouse, authentic wild red-legged partridge, mountain woodcock... Which hunting dog enthusiast hasn't dreamed of setting off in search of such rare, valuable and iconic game? From the eastern Pyrenees to north of the Alps, via the summits of Corsica, the shores of the Mediterranean and the highest plateaus in the land, we follow these thrill seekers in their slightly crazy quest for game and exceptional hunting grounds.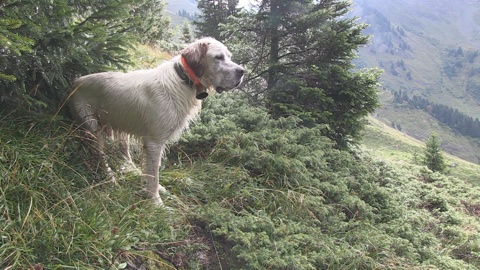 Technical sheet
Infos
Pictures
Videos
version
French & International
support
HD
producer
PARCE QUE !
director
Julien DOMINGO