EZZA –Grésiblues Festival
60' - 2018 - Tangaro/CLC Productions – Crossroads - Grésivaudan Blues Festival téléGrenoble - LCN La Chaine Normande
Synopsis
The new wave of Tuareg music!
Standing out from their illustrious predecessors, the EZZA trio transforms Tuareg music and leads it off the beaten track, uncompromisingly combining rock, blues, Tuareg songs, rhythmic trances and relentless groove.
Travelling from Agadez in Azawad to the rest of the world, Tuareg music grew up with Tinariwen and now resides with EZZA: with its melodies and rhythms drawn from the desert, the trio raises awareness about Tuareg culture and Niger, the birthplace of the band's singer, Omar Adam, through its hopeful and politically engaged music.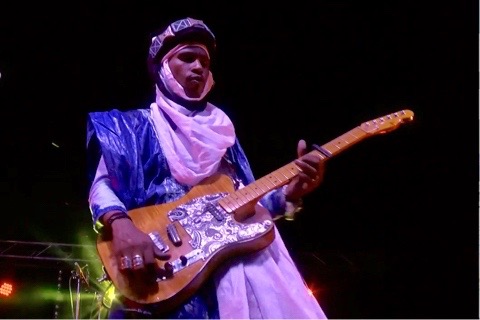 Technical sheet
Infos
Pictures
Videos
version
Music & concert
support
HD
producer
Tangaro/CLC Productions – Crossroads - Grésivaudan Blues Festival téléGrenoble - LCN La Chaine Normande
director
Jérémy Rozen