FAIR TRADE TRAVELLERS
3 x 52' - 2023 - VANDELAY Industries
Synopsis
In each episode, a celebrity accompanies an environmental charity on a mission in a popular tourist destination. For the celebrity it's an opportunity to take an initiatory - and sustainable - journey. For the charity, it's a chance to have a spotlight shone on their work.
Far from the movie lights and TV studios, the celebrity will tell us about their own personal relationship with nature, the world and other people.
They will talk about their careers, their lives, their inner beliefs, their place in the world and the role they play in the face of environmental challenges.
The tone of the show will be warm and positive, promoting collective initiatives and highlighting the work of the men and women working to save our planet. The celebrity will participate in the actions being carried out by the charity in question, and engage with the local populations, asking them about their activities, views and beliefs.
An immersive documentary series packed with adventure!
Episode 1 : In Greece with Bruno Solo
Episode 2 : In Ibiza with Flo Delavega
Episode 3 : In Venice with Lucie Lucas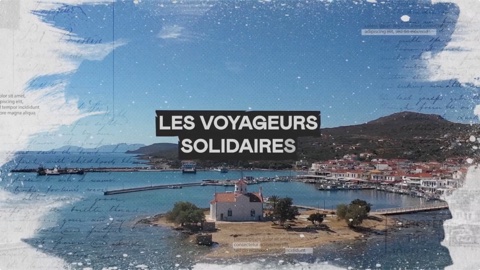 Technical sheet
Infos
Pictures
Videos
version
French + M&E
support
HD
producer
VANDELAY Industries
director
Stéphane BASSET