Final Cut in Pakistan
52' - 2010 - Kanari Films
Synopsis
Pakistan is the birthplace for a popular, violent and colorful cinema unknown in western countries. Extremely prolix during 50 years, it's declining for 15 years.
Today, isn't the announced end of the cinema industry a way to let us know a change in this country back to the past, a strong obscurantism ?
Final Cut in Pakistan proposes to meet men and women who have done and still do this cinema, to understand its place and what is at stake in Pakistan's cultural and social life ; a way to discover a society, its ways of life and its changes.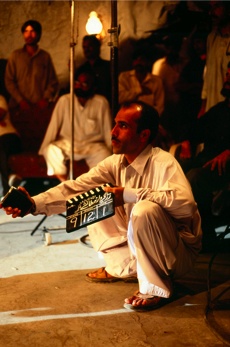 Technical sheet
Infos
Pictures
Videos
version
French, English, International
support
SD
producer
Kanari Films
director
Jérôme Florenville