Fishing in the Waters of the Jura
52' - 2011 - PARCE QUE !
Synopsis
Fly fishing on enchanting and internationally renowned rivers.
This film takes us to the sumptuous lakes and rivers of the Jura. Fly fishermen flock to these internationally renowned, untamed rivers in search of the beautiful zebra trout. It's an angler's paradise. Yves Faillenet is a fishing guide. With him we explore the rivers of the Jura, and share the pleasure and excitement of a great many catches.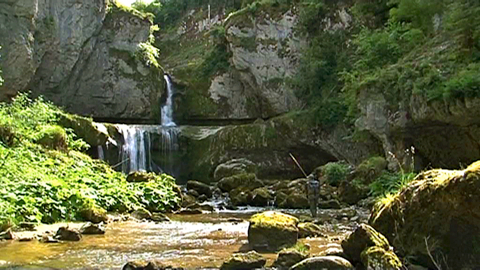 Technical sheet
Infos
Pictures
Videos
version
French & International
support
SD 16/9
producer
PARCE QUE !
director
Norbert Liard