FLUID MOODS… being bipolar
52' - 2014 - Ere Production
Synopsis
Bipolarity is a serious psychiatric disorder that affects 1% of the population. Many preconceived ideas are deeply rooted such as being a "fun" disease. 20% of bipolar subjects commit suicide; their life expectancy is 20 years inferior to a lambda subject. Not so fun!
Never voyeuristic, the viewer plunges into a bipolar couple's psychiatric portrait, accompanied by experts' explanations (psychiatrists, geneticists…).
Today, the couple would love to have a child. But bipolar disorder is a partly genetic disorder and there is a 30% transmission risk...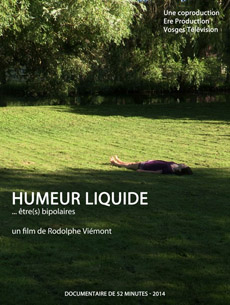 Technical sheet
Infos
Pictures
Videos
version
French, english and International
support
HD
producer
Ere Production
director
Rodolphe Viémont