FRANKY ZAPATA, THE FLYING MAN'S ULTIMATE CHALLENGE
52' & 70' - 2023 - in production - AH ! Production
Synopsis
For almost ten years, Franky Zapata has been working to make his dream of flying through the air in complete freedom a reality. This former jet ski world champion has rapidly become the best-known and most prolific French inventor of his generation.
Nicknamed "The Flying Man" thanks to his Flyboard® Air, a personal aviation system upon which he flew over the Champs-Élysées during the Bastille Day parade in 2019, he then combined a F1 car with a drone to create the JetRacer®, the world's first flying car, powered by ten small jet engines with a weight capacity of up to 200 kilos.
Today, he's taking on a new challenge with the AirScooter: the first flying device intended for use by the general public.
It's in his workshop in the south of France that Francky Zapata and his team of engineers and mechanics are doing all they can to be the first to present this revolutionary machine on the international scene.
This film invites us to follow the key stages in the creation of the AirScooter®, while discovering the man behind the inventor.
Immerse yourself in a unique human and technological saga of challenges, perseverance and visionary genius, inside the astonishing workshop of Francky Zapata!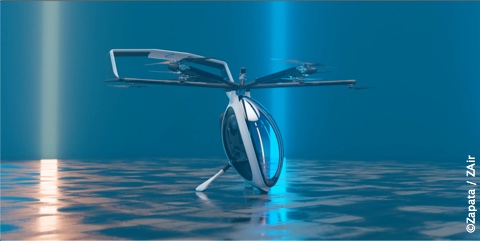 Technical sheet
Infos
Pictures
Videos
version
français, anglais, M&E
support
HD
producer
AH ! Production
director
Romain Durand-Rénier