Gluten Free, Sugar Free, and Vegan: The Revolution on our Plates
88' - 2017 - TV PRESSE
Synopsis
Today, the French seem more and more preoccupied by the content of their plates. Eating healthy is their new credo. For some years now, we have been witnessing changes in eating habits. This "eating revolution" has created a new food market.
Vegans, disgusted by the conditions in which animals are raised and slaughtered, have sworn off of all animal products, from meat, to milk, to leather. The choice to avoid animal products has a large impact on daily life, and may be dangerous for growing children.
The gluten-free movement has also swept the food industry. An entire market of gluten-free products has developed, to cater to a movement that considers wheat unhealthy. Is this movement a fad, or is gluten actually harmful for the general population?
Another food movement from the United States advocates for eliminating sugar, and considers sugar an addiction. Finally, some have decided to eat exclusively 100 percent raw products.
Are these new diets dangerous to our health? How do we live our daily lives when we refuse to consume animal products? The documentary investigate this world, in which food leads people to make radical life choices.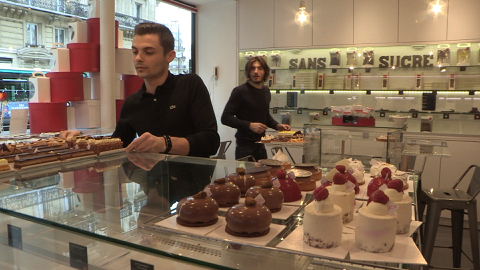 Technical sheet
Infos
Pictures
Videos
version
French, M&E
support
HD
producer
TV PRESSE
director
Khaled Senoussi