GORONGOSA, the park of reconciliation
52' - 2023 - pop' films
Synopsis
It was a jewel in the crown of Africa's national parks: Gorongosa in the heart of central Mozambique. The human populations who have lived there since 300,000 BCE, first sought refuge there during periods of great drought.
Civil war broke out in 1964. It raged for 17 years, during which the wildlife was decimated by the opposing armies. After the war, the park was nothing more than a cemetery of bleached bones.
Today, the Gorongosa National Park is being reborn. The fauna, 95% of which was destroyed during the war, is gradually reclaiming its place, along with the surrounding populations, who have regained their right to food, work, education, care and independence.
This miracle is the result of a team whose mission is to reconcile people with their environment. This land is that of the animals, but also that of the inhabitants of the park. They suffered together during the war, and it's together that they will experience this rebirth.
Immersing us in the life of the park for a few months, Olivier Grunewald and Bernadette Gilbertas offer us the chance to see this human/animal alchemy from close up. Whether at ground level, eye level, or up the sky, everything is being done to ensure that the harmony between humans and their environment is both sustainable and permanent.
It's a challenge in which the teams on site have a passionate interest, and one that makes this park unlike any other in the world.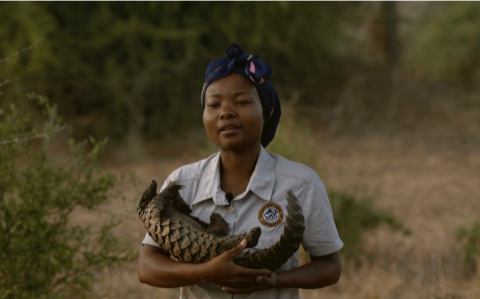 Technical sheet
Infos
Pictures
Videos
version
french, english, M&E
support
HD
producer
pop' films
director
Bernadette Gilbertas & Olivier Grunewald