H-Burns
55' - 2018 - © CLC Productions/Tangaro - Balina Films - Le Festival Cabaret Frappé - A Gauche de la Lune - La Chaine Normande - Telegrenoble
Synopsis
Concert recorded on July 19, 2018 as part of the Festival Cabaret Frappé to mark the release of his new album "Kid we own the Summer".
The rock and folk influences on Renaud Brustlein (the man behind H-Burns) vary according to the project, but his spiritual godfathers could well include Bruce Springsteen, The National or even Bob Dylan, Neil Young and Elliott Smith.
Two years after the success of "Night Moves", H-Burns returns with "Kid we own the Summer", a melancholy and cinematic stroll through tales of misguided couples, the unspoken words that end up ruining people's lives and the systematic pursuit of dangerous situations, like an elegy to the end of adolescence.
Born from a keyboard, a piano and a beatbox, ten songs have been brought to light with infinite delicacy by impeccable guests/friends: Bertrand Belin's strings and Denis Clavaizolle's vaporous keyboards. (Bashung, Murat, Daniel Darc). Mixed by Rob Schnapf (Elliot Smith, Beck...) and mastered by the great Greg Calbi (Springsteen, Dylan, Paul Simon).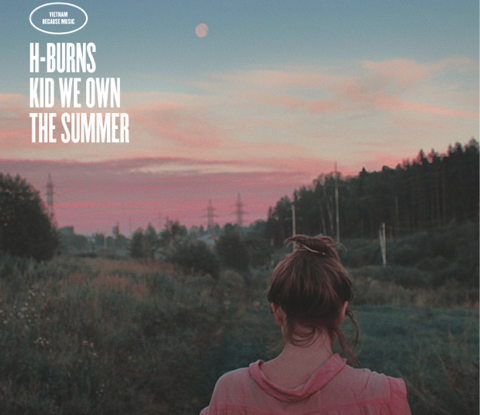 Technical sheet
Infos
Pictures
Videos
version
Music & concert
support
HD
producer
© CLC Productions/Tangaro - Balina Films - Le Festival Cabaret Frappé - A Gauche de la Lune - La Chaine Normande - Telegrenoble
director
Jérémy Rozen