Heading for the light
59' - 2019 - Chasseur d'Étoiles
Synopsis
It's an adventure that's totally unique in France: the story of 11 young people between the ages of 16 and 24 who have failed at school or been unable to find their place in the world of work, who will enact the stories of their lives and rebuild themselves.
For 7 months, as part of a civic service programme, they will join "La classe départ". In the company of Perrine and Bruno, a couple of artists and committed citizens who have created an association named L'Envol (Take-off), they will embark upon a slightly crazy project: to act out their own life stories on stage.
Working towards a public performance at the end of the programme, these young people will regain confidence in themselves through group living and artistic creation.
With many challenges to face until the long-awaited rebirth, this story is one of a hard fought battle. For Bruno Lajara, director of Envol "Young people shouldn't suffer so much. They are not responsible for where or how they are born. We are whistleblowers. We are trying to make our own small contribution, to provide a semblance of humanity, and above all, to show that we can pull through."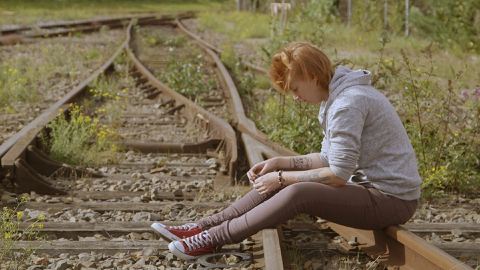 Technical sheet
Infos
Pictures
Videos
version
French, M&E
support
HD
producer
Chasseur d'Étoiles
director
Anne Gintzburger