Hidden in the Attic: Memoirs of a Postman, 1914-18
75' - 2024 - in production - C ton film
Synopsis
This film is first and foremost a discovery.  Nine volumes of a diary written during the First World War and found in a plastic bag left at an Emmaüs outside Paris.
Achille Bourgin, a 33-year-old father and post office clerk, did not go to the Front, having been exempted due to tuberculosis. To avoid being requisitioned by the enemy, he decided to hide. An initial act of rebellion, which would change his destiny forever. A fervent patriot, frustrated at not being able to fight for his country, he gave himself a mission: to give a voice to the French people in the occupied zone, who had been forced into silence, fear and hunger, and cut off from the world in their city, which had become a German support base.
Within these 2000 pages, illustrated with press cuttings, drawings and photographs, the author of these lines, sometimes written as the bombs were falling, gives a remarkably precise account of daily life during the First World War in Douai, northern France. An exceptional story, written under extraordinary conditions.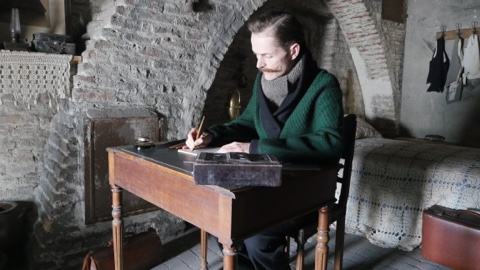 Technical sheet
Infos
Pictures
Videos
version
French + M&E
support
HD
producer
C ton film
director
Frédéric MONTEIL