HIROSHIMA MON AMOUR
4K

55' - 2022 – in production - SUPERMOUCHE Productions
Synopsis
A recreation in the studio with Fanny Ardant and the voice of Gérard Depardieu, based on a production by Bertrand Marcos.
A new adaptation of Duras, which allows two legendary actors to reaffirm themselves as a legendary theatre and cinema couple.
"Hiroshima mon amour" is, first of all, a screenplay by Marguerite Duras for the cult film by Alain Resnais, which caused a scandal in Cannes in 1959.
A love story between a French actress who comes to Hiroshima to shoot an anti-war film a few years after the bombing, and a Japanese architect who keeps telling her that she "saw nothing in Hiroshima" This passion reminds her of another relationship, a scandalous love affair that she had with a German in Nevers under the Occupation, a way of confronting a personal drama with all the history of the twentieth century.
Here, Fanny Ardant's unique timbre gives substance to this story of desire and memory, which makes Gérard Depardieu's voice resonate beyond temporality and territory.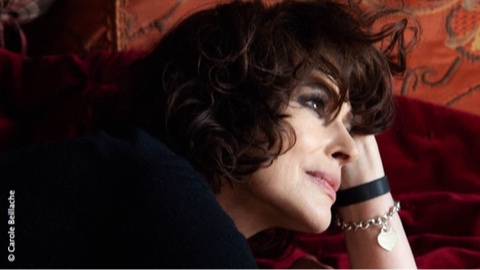 Technical sheet
Infos
Pictures
Videos
version
French, M&E
support
HD, 4K
producer
SUPERMOUCHE Productions
director
Corentin Leconte
author
Marguerite Duras