HOLTANNA, the Antarctic Adventure
52' - 2011 - Puzzle Media
Synopsis
In the heart of the Antarctic, at the foot of the Holtanna mountain range, in the land of Queen Maud, four adventurers, all mountain professionals, are attempting to make the first base jump on the continent.
Amongst them are Géraldine Facnacht, professional snowboarder and base jumper; Sébastien Collomb-Gros, skier and base jumper; Manu Pellissier, guide and Himalayan specialist; Sam Beaugey, polar expedition guide and base jumper.
In extreme conditions, with temperatures hitting -40 degrees, they will be left on their own for two months on the ice cap, waiting for the right weather conditions in which to climb the gigantic granite cliffs. An extraordinary human and sporting adventure, in the grandiose and frozen landscapes of a still unspoilt continent.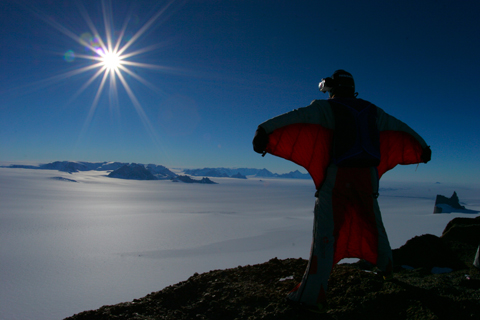 Technical sheet
Infos
Pictures
Videos
version
French, English and International
support
HD
producer
Puzzle Media
director
Frank Dalmat & Sam Beaugey