HOURRA !
62' - 2021 - Tangaro/CLC Productions – Cie Hallet Eghayan – téléGrenoble – LCN La Chaîne Normande – Lyon Capitale TV
Synopsis
7 dancers, 7 tableaux, 8 kinds of music, and thousands of reasons to be carried away, "HOURRA!" is a journey that takes us into a host of universes: from jazz inspired by Tigran Hamasyan, to Persian percussion by Madjid Khaladj, through the intoxicating rhythms of the American Steve Reich and the contemporary touches of Fabrice Jünger...
Dance, always dance: a dance of sun and rain, a dance of love and birds, a dance proclaiming the dancers' joy, the link between East and West, between tradition and modernity… A new fraternity.
Dancing is serious game. As serious as a child at play. So let's play!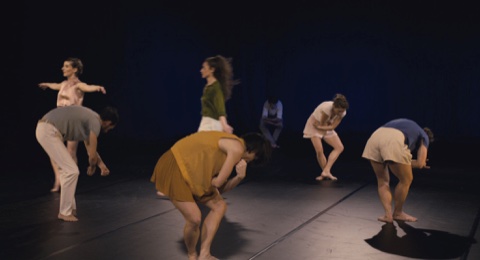 Technical sheet
Infos
Pictures
Videos
version
Music / Concert
support
HD
producer
Tangaro/CLC Productions – Cie Hallet Eghayan – téléGrenoble – LCN La Chaîne Normande – Lyon Capitale TV
director
Mickaël FAVARD