Illegal Trafficking, Animals in Danger
90' - 2018 - TV PRESSE
Synopsis
An investigation into animal trafficking.
When buying an animal, how can we be sure of its pedigree? Can we trust the breeders who abound on the net? What are the consequences of animal trafficking?
Dogs are the biggest victims of this trade. Every year, 100,000 arrive illegally in France. Abused animals, sometimes sick, with false papers and expired vaccines. To fight this crime, a specialized unit of the SPA investigates smugglers all year round, with the aim of dismantling these networks.
And dogs are far from the only victims, with rare, often endangered, animals also forming part of the illicit pet trade.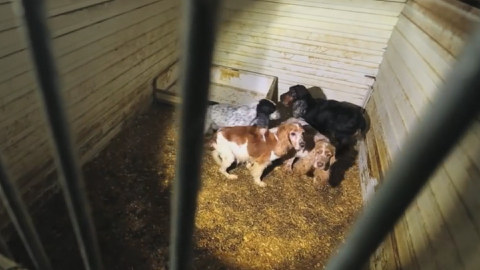 Technical sheet
Infos
Pictures
Videos
version
French, M&E
support
HD
producer
TV PRESSE
director
Marjolaine Dorne