INSPIRE YOUR LIFE
4 x 26' - 2013 - 2014 - KAIA Prod
Synopsis
Social entrepreneurs are the heroes of today. At a time when the future of mankind is in danger, their selfless commitment to other people and the planet is providing inspiration for a growing number of young people in search of meaningful and exhilarating activities. The title of this new collection, "Inspire Your Life", revisits Gandhi's invitation to "Be the change that we wish to see in the world".
These first episodes tell the story of four exceptional social entrepreneurs, who, for the first time in their lives, agreed to be filmed over a period of several months, and public screenings of their portraits given in their presence systematically end with standing ovations.
The commitment of the Indian Bunker Roy (26 '- 2014)
Welcoming illiterate peasants around the world to his barefoot college and training them to be architects, teachers, dentists, engineers... Millions of people, including a large number of grandmothers, have been able to help their under-developed villages thanks to this training, which is unique in the world.
The commitment of the Filipino Tony Meloto (26 '- 2014)
Providing shelter for more than 5 million of his countrymen through an unprecedented mobilization of civil society during Holy Week. More than 2,500 slums have been transformed into model villages, thus creating jobs. A recent survey showed that if Tony Meloto were to stand in the presidential elections, he would win with 86% of the votes!
The commitment of the Indian Bindeswhar Pathak (26 '- 2013)
Saving untouchables from lives of squalor, especially those who collect human excrement bare-handed. This Gandhian disciple's work has already helped empower more than a million Indians. His exceptional social actions have also allowed him to become a leading global player in the field of ecological and affordable health.
The commitment of the Frenchman Corentin Chatelperron (26 '- 2013)
Replacing the Fibreglass used in shipyards, an ecological curse when the boats reach the end of their lives. This young engineer is the first in the world to build a boat from jute fibre, an agro-material paving the way for greener products in the construction industry.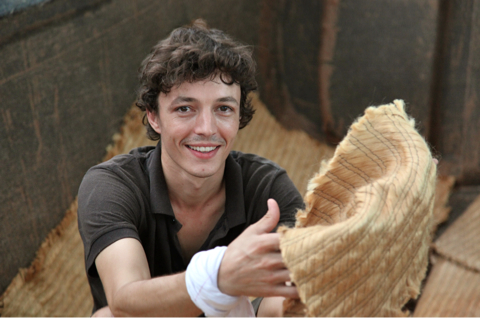 Technical sheet
Infos
Pictures
Videos
version
french, English & International
support
HD
producer
KAIA Prod
director
Catherine Berthillier