INTERPOL : the Paris Ghost Session
60' - 2018 - Walter Films
Synopsis
After a period of doubts and absences, Interpol reformed as a trio. Their 6th album, Marauder, lives up perfectly to the band's dark force revealed already 16 years ago with Turn on the Bright Lights.
With penetrative, abrasive songs, the three "men in black" have lost nothing of their post-punk world
and latent violence...
On stage, Paul Banks' cavernous voice signs in black ink heady, tenebrous numbers, and Daniel Kessler's guitar elegantly envelops the band's energy.
Nothing is done on autopilot: this fascinating venture is always renewed, with clear rock urgency. The band's radical nature now seems to destine them to unique one-off events, like the live session proposed here.
This film is a live session created by Interpol, specially dedicated to Arte and filmed according to the codes of Walter Films' "Live Collectors" collection, in an iconoclastic venue chosen to fit with the artists' musical coloring.
A meticulously groomed object, inspired by sequence shots, edited and color-graded using cinematographic processes, and recorded and mixed with all the care and attention of a live studio session.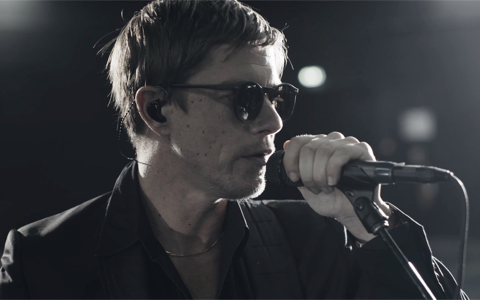 Technical sheet
Infos
Pictures
Videos
version
Music & concert
support
HD
producer
Walter Films
director
Antoine Carlier