INTO THE FRENCH WILD
5 x 52' - 2014 - CBTV
Synopsis
This series invites us to immerse ourselves in the French countryside in the company of a passionate naturalist, ornithologist and biodiversity specialist, Rémi Dupouy. A treasure hunt in search of amazing species, magnificent landscapes and an animal and plant heritage in need of preservation.
At one with the natural world, Rémi gives us the benefit of his keen sense of observation in this family show: education, contemplation, revelation, fascination and the transmission of knowledge are key words here. During his quest, Rémi chats to people he meets along his way, including pruners, shepherds, gamekeepers, mountain guides, foresters, livestock breeders and naturalists.
In the heart of the French "bayous", travelling through the biggest delta in Europe, climbing a vertiginous cliff face or deciphering a semi-desert area, we discover the wild and secret side of France, composed of a wide variety of habitats, and observe the elements of a surprising ecosystem in their natural environments.
- Provence: From the Gorges to the Delta
- Alpes du Sud: The High Peaks
- The Basque Country: The Mystical Mountains
- The Pyrenees: The Empire of the Rocks
- Brittany: A Cliff-top World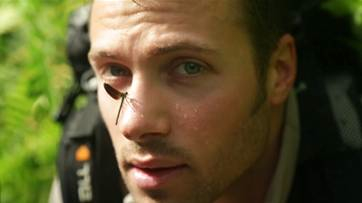 Technical sheet
Infos
Pictures
Videos
version
French, English and International
support
HD
producer
CBTV
director
Various