INVENTAIRE
61 x 2'30'' - 2010 - 2011 - 1961 Productions
Synopsis
An animal inventory.
Large enough to find out a representation of our world.
A programme with beautiful images and numbers to discover in a glimpse the essential information that make these animals beings apart.
2 minutes 30 seconds to discover in images and numbers 1 animal and its particularities.
5 numbers about its everyday life, the 6th like an alarm signal.
A voice over version is available to have more information.
Saison 1 :
Salt water crocodile / horse shoe crab / whale shark / sea turtle / Great white shark / spotted dolphin / saw shark / giant cuttle fish / manta ray / sperm whale / sea bass / false kiler whale / weedy sea dragon / Pilot whalr / humpback whale / grey whale / hammer head shark / banjo ray / seal / angel shark / giant octopus / hermann's tortoise / reticulated giraffe / wildebeest / Oryx / african buffalo / Baboon / savanna elephant / Hippopotamus / spotted hyena / Lion
Saison 2 :
Port Jackson shark / cheetah / right whale / pelican / grasshopper / fox / lion fish / desert warthog / marbled Newt / ostrich / stripeless tree frog / flamingo / woolf eel / two-tailed pasha / mouse / grass snake / rhinoceros / sand lizard / commun house martin / coral / chameleon / marabou stork / grévy's zebra / black viper / toads / herring / praying mantis / tarantula wolf spider / least weasel / bats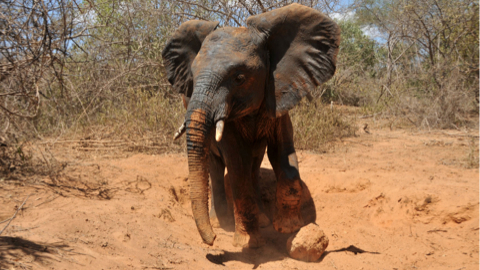 Technical sheet
Infos
Pictures
Videos
version
French, English and International
support
SD
producer
1961 Productions
director
Frédéric Presles