Irene Companeez, a voice in exil
52' - 2009 - Imagine
Synopsis
Irène is 76. She lives in a place known as Pigeon Bouillante in the Basse-Terre in Guadeloupe. A house lost in the rain forest. She has two dogs, two cats and a television set to keep her company.
On the walls are photographs of her in the greatest roles in opera. A dazzling career. From 1954 to 1966, she sang in the biggest venues in Italy, accompanied by the most prestigious conductors of the time. One day, everything stopped. She lost her voice. She was only 35. After travelling the world for years in search of a professor who could help her to get it back, she finally gave up all hope of ever singing again and went to live in Guadeloupe in 1993.
Going beyond Irène Companeez's tragic story, this film takes the form of a real investigation, interviewing not only singers and singing teachers, but doctors, speech therapists and psychoanalysts. By analysing their different points of view, we try to shed some light on a truly baffling mystery and answer the question, why did her voice disappear?
What is the human voice?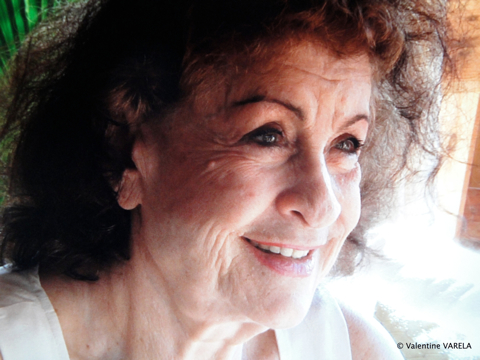 Technical sheet
Infos
Pictures
Videos
version
French, International
support
SD
producer
Imagine
director
Valentine Varela