Jacques Tourneur, the Medium : Filming the Invisible
4K

60' - 2015 - MOVIE DA
Synopsis
There's a mystery surrounding Jacques Tourneur. Where does this belief in the invisible world and the supernatural come from in a director so firmly anchored in reality?
When Jacques Tourneur said in an interview that many people live in fear and don't know it who could have imagined that, despite his apparent serenity, his films are a way to exorcise the constant fear in which he lives himself?
Along with a portrait of Jacques Tourneur as seen through his films, this documentary is also an investigation into the filmmaker's inspiration, through interviews with celebrities passionate about his work - NT Binh, Franck Lafond, Joel Farge, Serge Le Perron, Gilles Menegaldo, Pierre Rissient, Philippe Rouyer, Dominique Rabourdin and Bertrand Tavernier - but also the psychoanalyst Roger Dadoun.
- Official Competition Selection Venice Film Festival 2015 (Venice Classics)
- Selected for the 13th edition of the 2016 Lisbon International Independent Film Festival
- Selected for the 70th Locarno Festival 2017 as part of the Jacques TOURNEUR retrospective.
- Selected for the Canberra International Film Festival 2017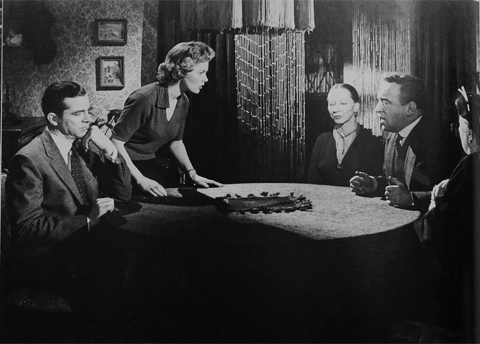 Technical sheet
Infos
Pictures
Videos
version
French, M&E
support
4K
producer
MOVIE DA
director
Alain Mazars