Jane Birkin sings Gainsbourg via japan
106' - 2013 - CLC Productions
Synopsis
On the stage of the sumptuous Monaco Opera House, Jane Birkin pays tribute to Serge Gainsbourg on the 20th anniversary of his death. For the first time, Charlotte Gainsbourg joins her mother on stage, as well as singers Abd Al Malik and Miossec.
She is accompanied by the Japanese musicians she met during a charity concert in Japan, following the Fukushima disaster : pianist Nobuyuki Nakajima, violonist Hoshiko Yamane, drums Ichiro Onoe and trumpet Takuma Sakamoto.
Jane was Serge's muse and this special concert is a reinterpretation of his repertoire : a concert full of emotions.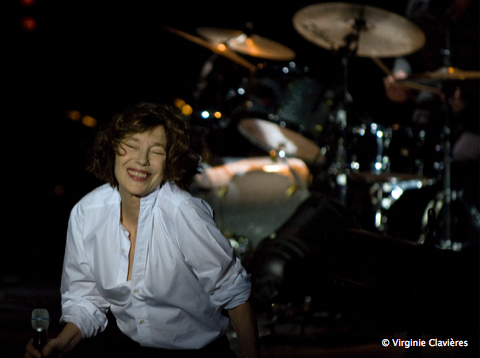 Technical sheet
Infos
Pictures
Videos
version
Music & Concert
support
HD
producer
CLC Productions
director
Laurent Preyale