JUST PRESS PLAY
12 x 2'30'' - 2017 - MILGRAM
Synopsis
Enter the wacky world of the web-series "De toutes pièces" (Just Press Play) !
Over 12 episodes, actresses Juliette Chaigneau, Mélanie Le Moine, and Anaïs Harté, take an entertaining and off-beat look at the history of French theatre since 1947.
With guest appearances by Joséphine De Meaux, Emmanuelle Devos, Frédéric Baron and Toma Roche.
The web-series explains in simple terms what decentralised theatre means; thanks to this policy, today there are 38 National Drama Centres, 19 National Dance Centres and 72 National Theatres, in every region of France.
Episode 1: What is decentralised theatre?
Episode 2: What is drama?
Episode 3: People's theatre, elitist theatre?
Episode 4: What's theatre for?
Episode 5: 1947, key dates in decentralisation
Episode 6: How much does it cost to go to the theatre?
Episode 7: What was the theatre like before?
Episode 8: Jeanne Laurent, a pillar of decentralisation
Episode 9: Jean Dasté, founder of the first national drama centre
Episode 10: Come as you are!
Episode 11: What about dance?
Episode 12: Packing Up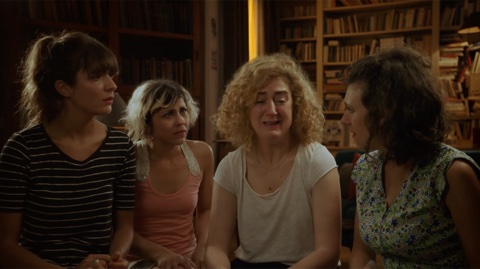 Technical sheet
Infos
Pictures
Videos
version
French
support
HD
producer
MILGRAM
director
Pierre Chautard
author
Juliette Chaigneau, Mélanie Le Moine, Anaïs Harté