KADY DIARRA
90' - 2023 - Tangaro/CLC Productions – Lamastrock – TL7 Télévision Loire 7 – TéléGrenoble – Télé Paese
Synopsis
Kady Diarra in a concert full of sweet trance music, in which the commitment of this multifaceted singer is interwoven with her incomparable sense of celebration! A spirit of shared joy, a universal message, carried by an extraordinary voice and personality... And musicians who share her exuberant energy!
Born into a family of griots in Burkina Faso, Kady Diarra developed a pronounced taste for dance from an early age and was soon writing songs. In 1998, she began her solo career, surrounding herself with musicians from her own family to create a repertoire in a distinctly traditional vein.
Since then, her voice, her presence and her energy on stage have won her a faithful following, devoted to this traditional and joyful music, which has its roots in the heart of West Africa.
Kady hopes that the music of Burkina Faso will finally find its place with the general public and that, through it, the joy and generosity of its people will be felt by everyone.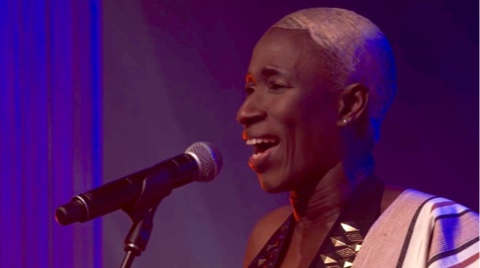 Technical sheet
Infos
Pictures
Videos
version
Music / concert
support
HD
producer
Tangaro/CLC Productions – Lamastrock – TL7 Télévision Loire 7 – TéléGrenoble – Télé Paese
director
Sara Millot